It's time for another month of...

So, for those of you who haven't seen it before, this is a new monthly blog series I've started!


The lowdown:


Ok, so I have always been all for being positive and optimistic
A long time back, I had the idea of doing a blogpost series called 'The Good News'.
The news and current affairs of our world is so important, it is crucial we keep updated on what is happening around us.
BUT...
A lot of that tends to focus on what is going wrong.
And, although it is necessary to think about what is wrong in order to right it,
I think we could stand to gain a lot from appreciating what is already right, or getting good, as well!
Click here for last month's edition!
And now for this month's...
THE GOOD NEWS!
March, 2016
...

Free food fridge for the hungry


The tea cafe Pappadavada (a restaurant in India) came up with an idea that will not only feed the local homeless community, but aims to teach society about not wasting food. A 24-hour fridge was installed offering meals to those in needs, the diner plans to stock 50 meals a day - along with meals their diners donate (as they posted a message on their Facebook asking for spared leftovers).
...

From gang member to lawyer helping troubled kids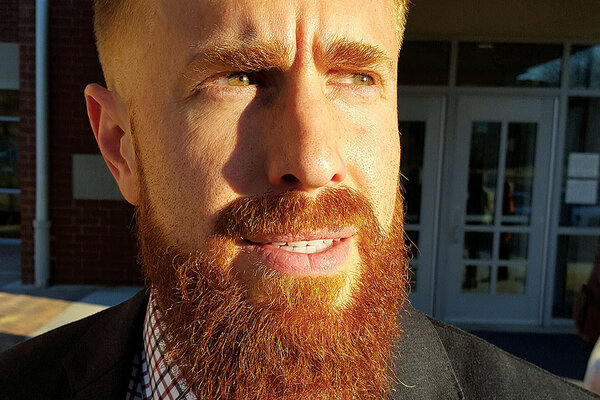 Drug dealer, larcenist, arrested 13 times before turning twenty - would have been the only things mentioned when talking about David Lee Windecher.
However, he changed that. Dramatically.
Writing his memoir,
The American Dream: HisStory in the Making
, he gives troubled kids
"a road map to putting their adolescent mistakes in the rearview mirror".
"Second chances come hard," he says. "The problem is that everyone, even the gangsters, looks at the worst, not the potential in other people. But the fact is, you are not a victim of circumstance. You have a choice."
"His message: Too many Americans buy into a myth that youths are a lost cause."
...


Team Refugee Olympic Athletes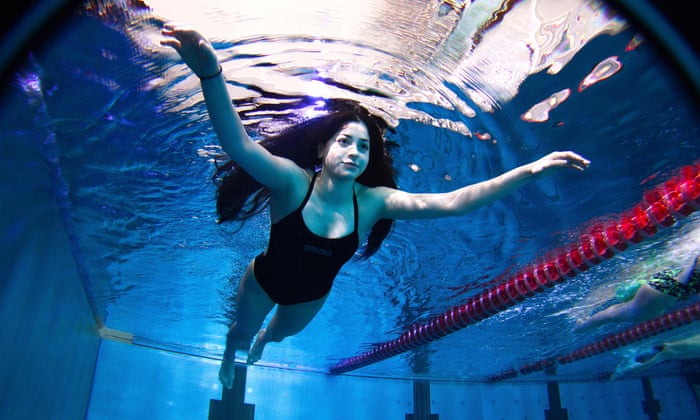 Yusra Mardini and her sister fled Syria with another 20 refugees. After motor boat complications, she and her sister swam 3 and a half hours, pushing the boat to shore, saving everyone on board.
"For the first time in its history, the
International Olympic Committee
announced earlier this month the nations competing at the summer Games will be joined in Rio by a team of refugees, made up of athletes who would otherwise find themselves stateless and excluded."
"By welcoming the team of Refugee Olympic Athletes to the Olympic Games Rio 2016, we want to send a message of hope for all refugees in our world,"
said IOC President Thomas Bach
. "Having no national team to belong to, having no flag to march behind, having no national anthem to be played, these refugee athletes will be welcomed to the Olympic Games with the Olympic flag and with the Olympic Anthem. They will have a home together with all the other 11,000 athletes from 206 National Olympic Committees in the Olympic Village."
Yusra will trial for the team very soon.
With a 45-acre solar panel field to support Kerala's Cochin International Airport, they will not be spending any money on electricity. Even more impressive is that this is the 7th busiest airport in India and it's sending a strong green and sustainable development model of infrastructure development to the world.
...

SeaWorld ends captive breeding for Orcas
Entering into a partnership with the Humane Society of the United States, the entertainment company has officially
ended its killer whale breeding program, and is now providing only natural encounters for its last generation of orcas (no circus acts for giant ocean mammals to be held).

...

Obama signs a ban on products made by children and slaves


Via
Severing the supply of seafood caught by Southeast Asian slave workers, gold mined by children, and clothes sewn by abused Bangladeshi woman. The development closes an 85-year old tariff law loophole that allowed importation of products of forced and child labour.




.

...
Sign Language classes instead of Playtime, the kids decide.


A class of fifth graders give up their recess every Wednesday to learn sign language to better communicate with deaf classmate, Rhemy Elsey.
Rhemy has cochlear implants, but still relies on signing for much of his ability to communicate with others. He's been overwhelmed by the willingness of classmates to give up free time just so they can learn to carry on conversations with him. "It's like they want to be like me."
...
That was some of
The Good News
for
March!
☺️
What were you surprised to hear about? Do you have a favourite?
Do you like listening to some Good News?
☺️
New blog post will be up next Tuesday!!!
Or follow me below at -
They're all linked so you should just be able to click on them! :)